Ninja Assassin | The Spybook
Welcome to the world of espionage. Inside the cool silver suitcase cover, we turn our magnifying glass on spies, snoops, and spooks throughout history in The Spy Book. Eavesdrop on the incredible tales of daring, explore top-secret gadgets, and find out why espionage still hits the headlines. Code breakers and safe crackers, spy rings and honey traps, dead drops and lipstick pistols all lurk inside. Confidentially ... kids will love it.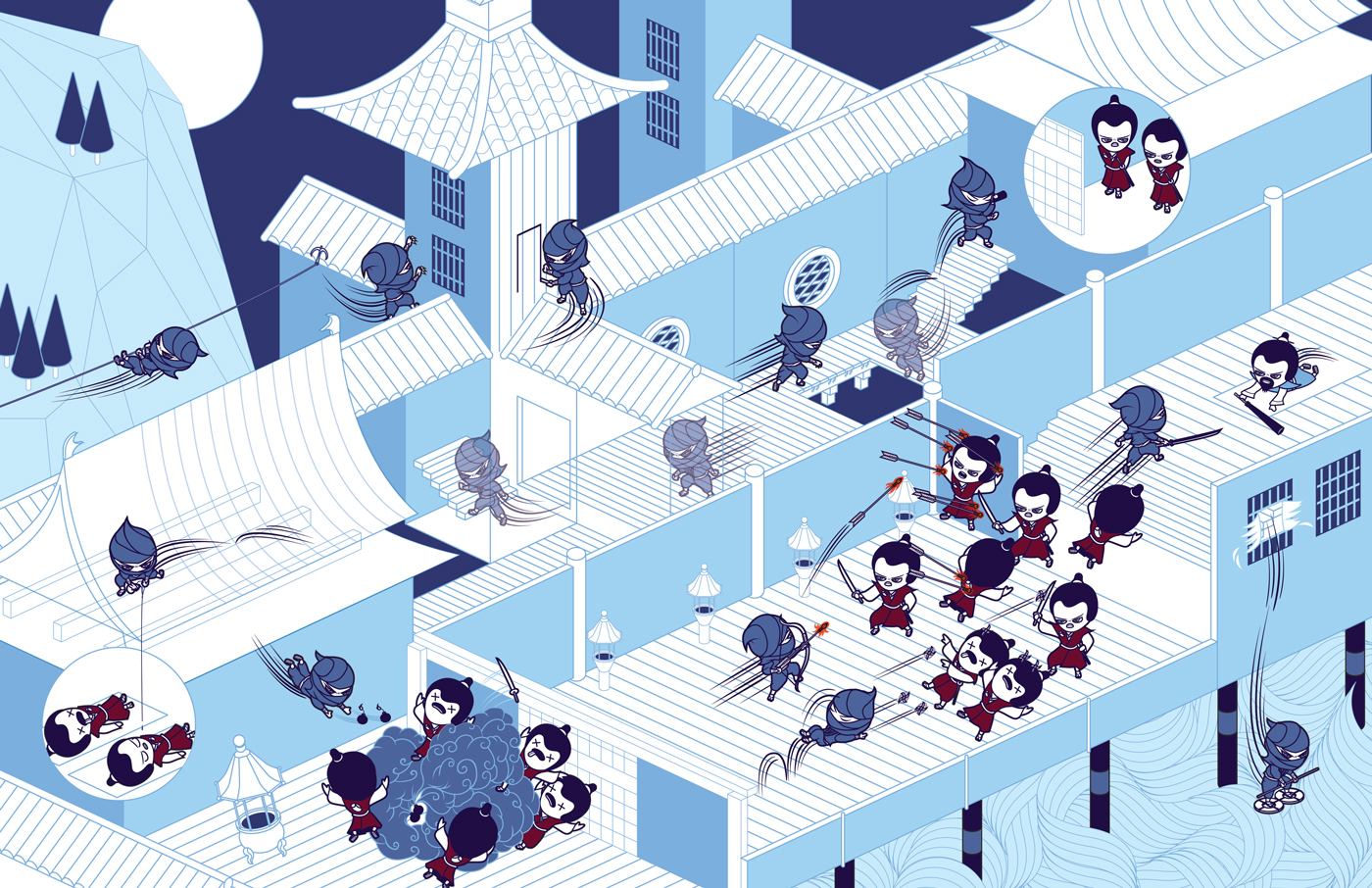 A double page illustration I did earlier this year for a childrens book, 'The Spy Book' which has recently been published. My illustration involves the ancient masters of espionage, the Ninja - infiltrating a highly guarded castle using a variety of Ninja tools and skills.