SOYU | Chinese Zodiac | HORSE
12 Artists x 12 Animals for 2012! SOYU is a new brand that aims to bring together eastern and western culture through art and fashion, with the force of a Bruce Lee kick to your face - just at a time when the world could do with a bit of positivity.
I was given the task to illustrate the Zodiac of the Horse. Inspired by both Eastern and Western mythology- the Archer / Horse Sign - Sagittarius - chinese paintings and scenery. Brave and passionate, running wild and free, the horses of Mount Ma live day by day. The Horse God of Mount Ma stands tall, he protects and watches over his children, preventing intruders from trying to steal these beautiful beasts...
Head on over to
www.soyu.co.uk
to grab yourself a bargain, and find out more information about this exciting new brand.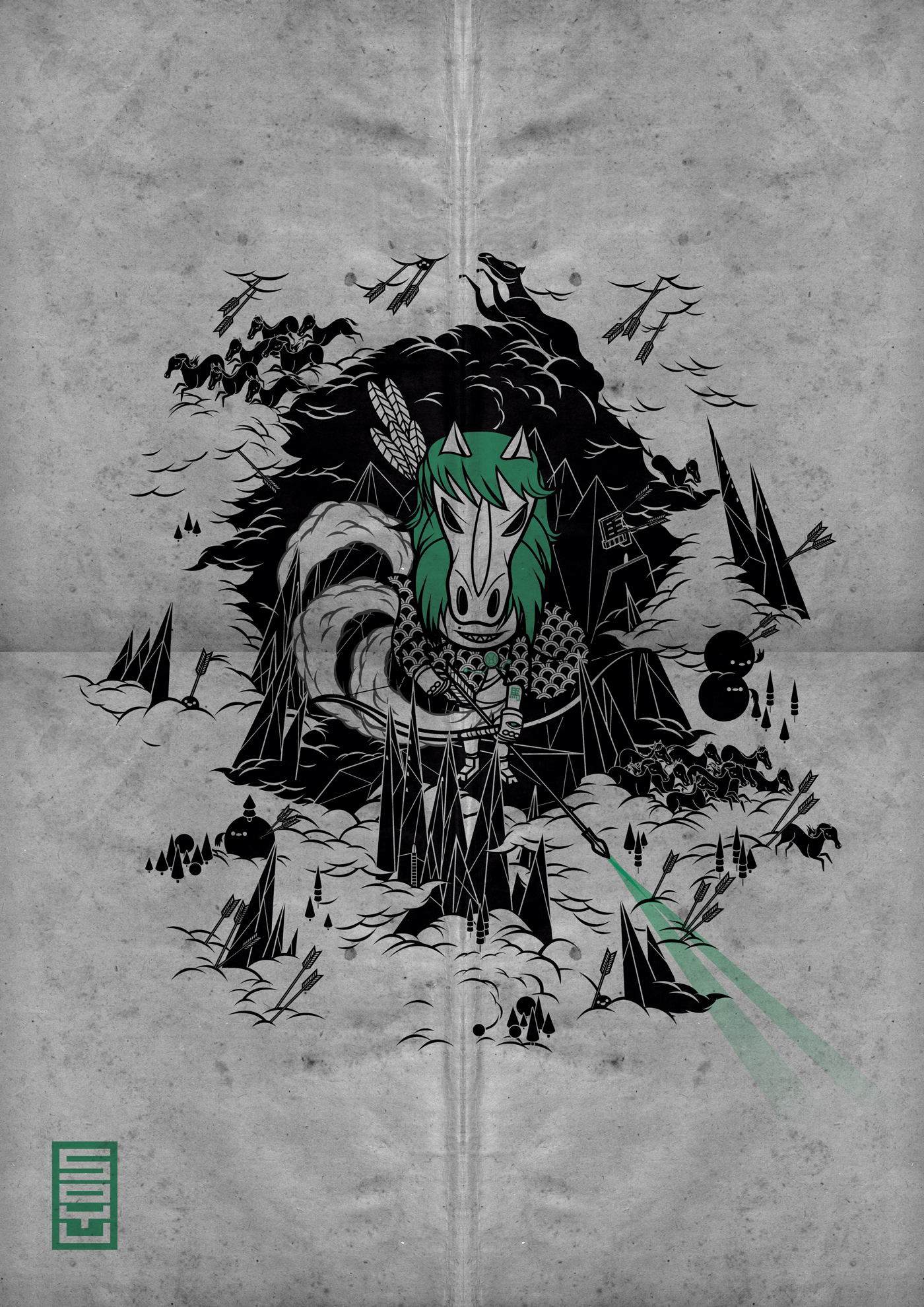 The full roster of artists: 

24EXP / J3 Concepts / Killstudio
Natsuki Otani / Okayboss / Robin Boyden
Ruben Ireland / Short / Stephen Chan
Tarin Yuangtrakul / Travis Price / Zutto