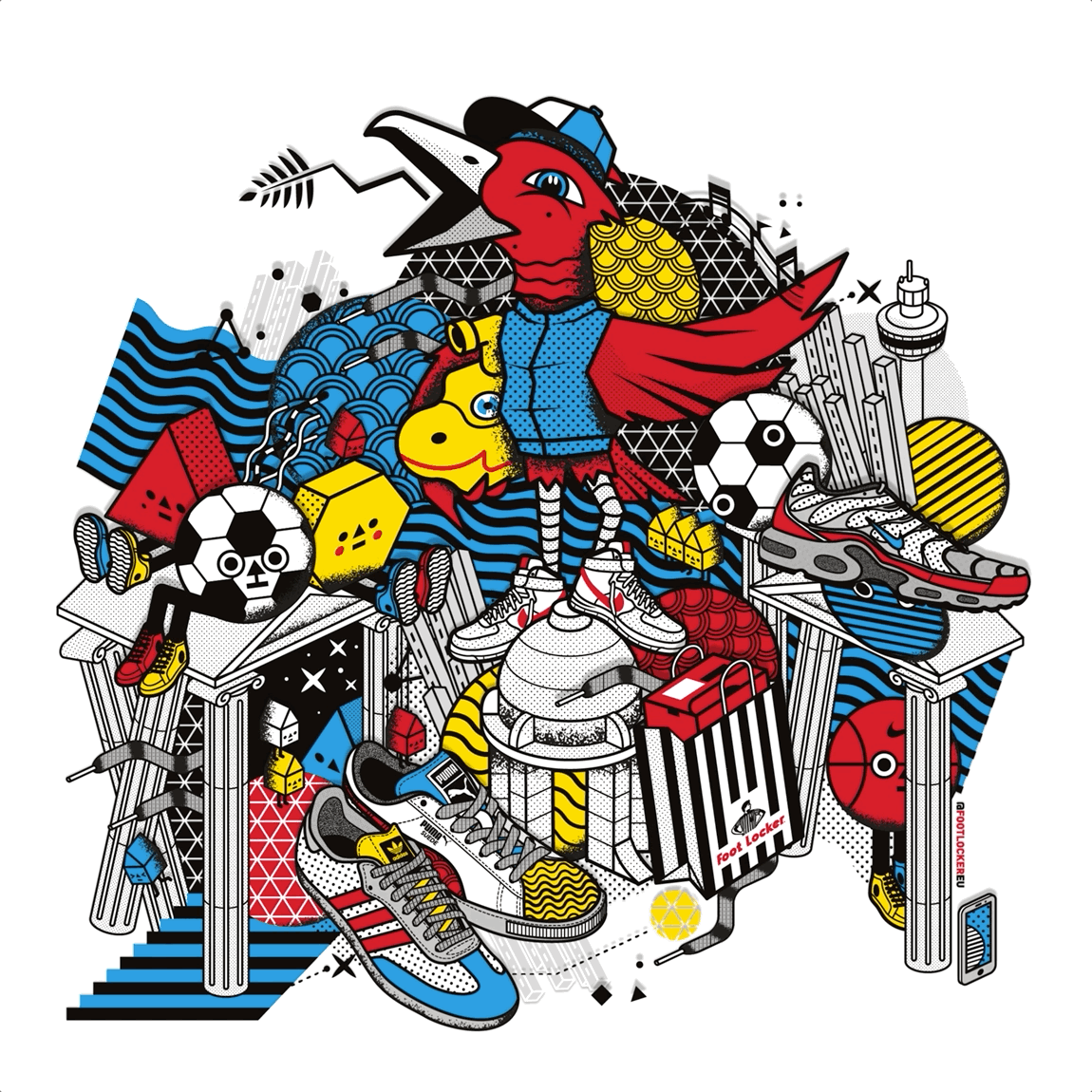 Main Illustration Composition and Close-Up Canvas'.
Some Photography of the Launch Event, Promotional Banners and Adverts around Liverpool.
T-shirt Designs with tweaked Sneakers (Brands removed for the Official Foot Locker Tee).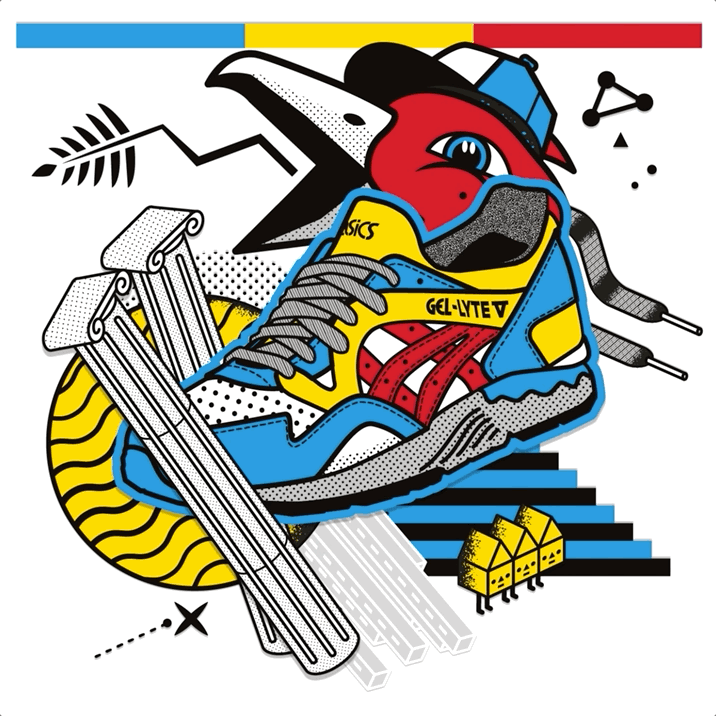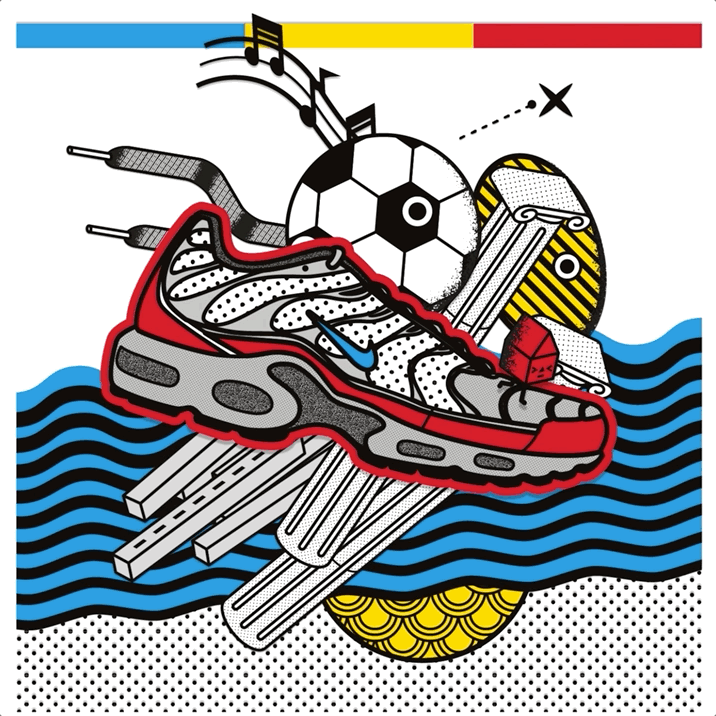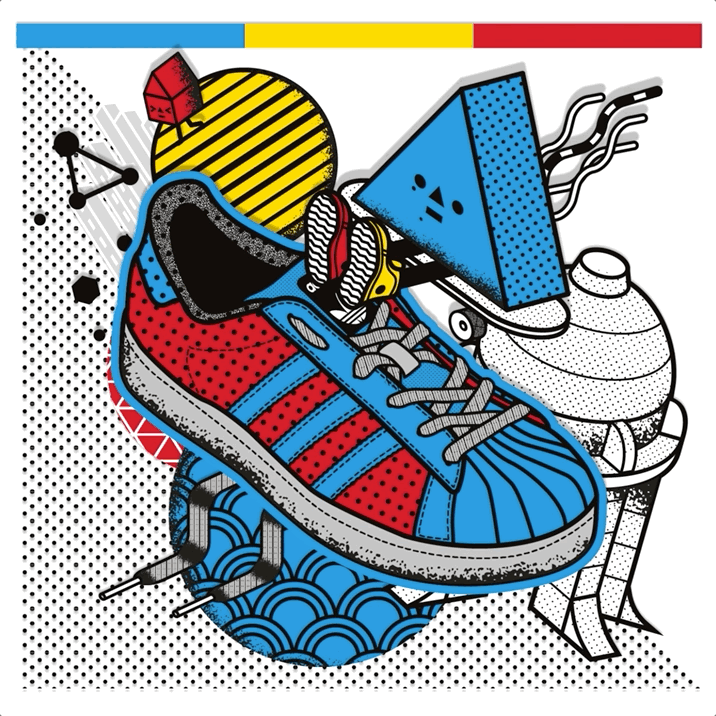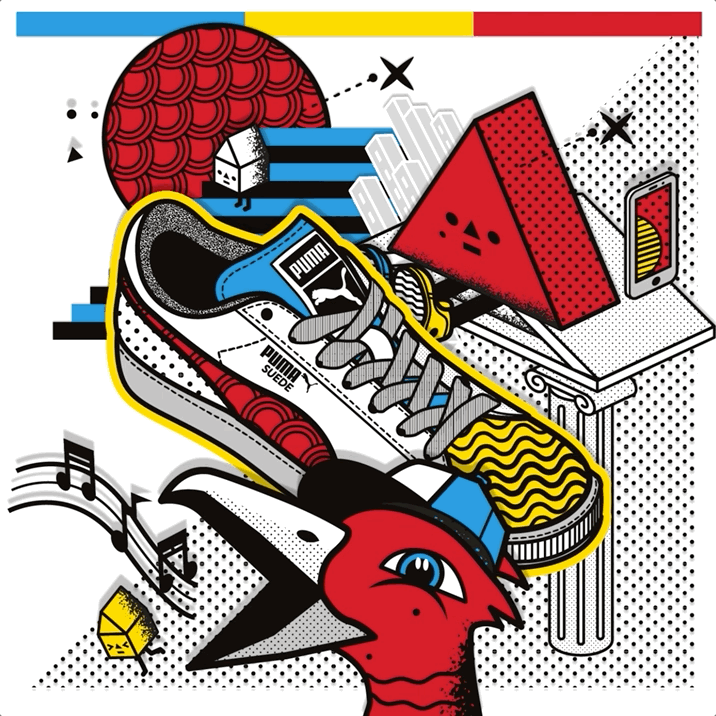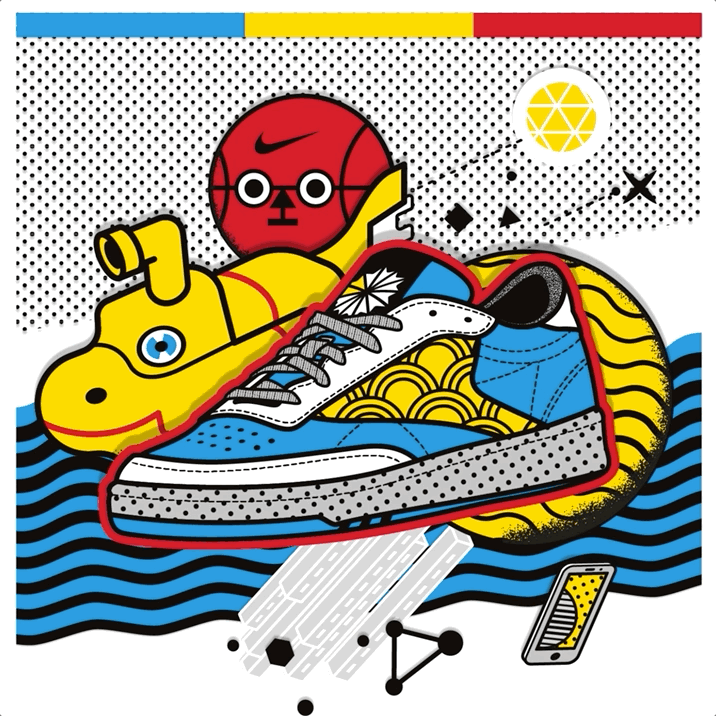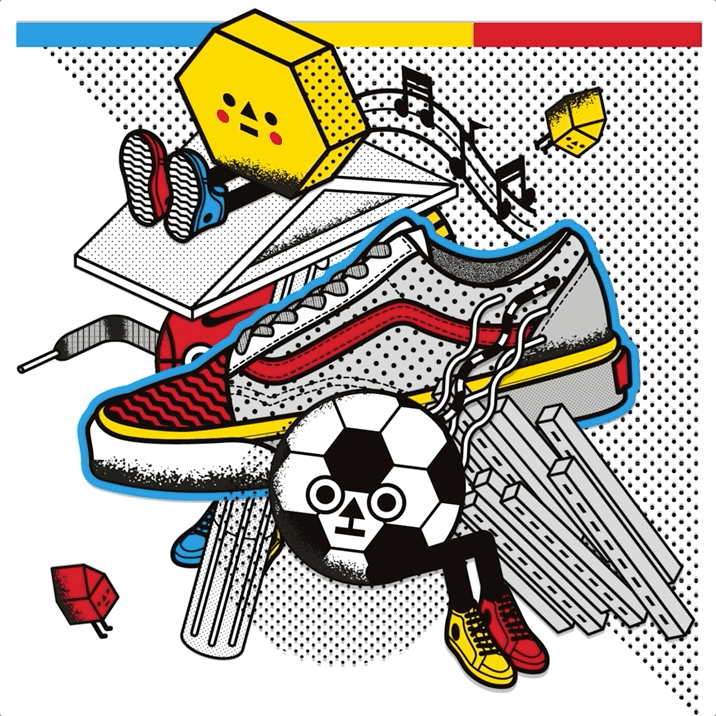 Animated Close-Up Canvas' Focusing on the Individual Sneaker Illustration Pattern & Designs. Acis, Adidas, Converse, Nike, Puma, Reebok, Vans.